Luminous Entertainment Presents LLC Presents Unijams Music Fest
2018-08-04 12:00:00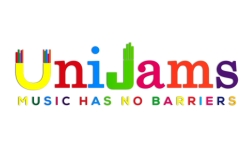 Greenville, SC, August 03, 2018 -- Unijams Music Fest (UMF) in the Greater Greenville, SC on September 29, 2018 at Bon Secours Wellness Arena, 650 N. Academy St., Greenville, SC 29601. Unijams Music Fest where music has no barriers combines the hottest hip hop artists with the livest reggaetón and Latin artists for one-night on the same stage for Childhood Cancer Awareness Month concert. Get those gold ribbons, come out, support, have fun and let's make history.
Tickets are available online at www.unijamsmusicfest.com and www.ticketmaster.com, all Ticketmaster locations and Bon Secours Arena box office. All ages family friendly festival welcomes you to come out and enjoy the performances. Portion of meet & greet and VIP sales will be donated to Clements Kindness Foundation for childhood cancer awareness month.
– A Memorable Experience - you don't want to miss! Yandel the Roc Nation, Grammy super star will headline the Unijams Music fest. Yandel 2013 solo debut De Lider A Leyenda landed at No. 1 on Billboard's Top Latin Album chart, and spent 13 weeks at No. 1 on the Latin Rhythms Albums chart. His 2015 LP Dangerous, also debuted at No. 1 on the Top Latin Album chart.
Connect with the all-star line-up Yandel De La Ghetto, Yella Beezy, Smoke purpp and Jon Z.
The Unijams experience will be complimented by plentiful fans, incredible state of the art sound and video production with a special laser lights and many other inviting attractions. Performances that will have you on your feet all night, laughter, great entertainment and performances.
For more information visit: www.unijamsmusicfest.com @unijamsfest
#unijamsfest
facebook.com/unijamsfest