Connecticut Real Estate Brokerage Donates 5% of Gross Revenue to Making Connecticut a Better Place to Live
2018-08-04 12:00:00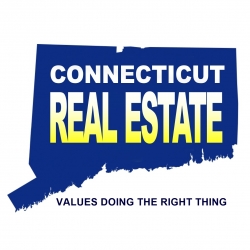 Thomaston, CT, August 03, 2018 -- Steve Schappert of Thomaston, formerly Brookfield has opened Connecticut Real Estate Brokerage LLC. The new Connecticut real estate brokerage has a unique concept of giving back 5% of gross revenues to the community and they encourage their agents to do the same. "It's a simple concept of doing well by doing good, as we grow we are able to do more good though out Connecticut. Each quarter we will tally the income, identify a project and write a check, often volunteer services will be included," said Schappert. Schappert expects to cut his first check in early December and has targeted homeless veterans in CT. It could be as simple as distributing new wool socks to shelters. The goal is to simply make a difference in a life in some green, healthy, holistic, organic, sustainable or energy efficient way.
Schappert said, "I wanted to develop a company that helps people connect with their life purpose, keep them motivated, and achieve lasting happiness. The real estate business can be demanding and mixing your personal interests can keep you moving forward even on the worst days. There is a growing demand from people that are interested in companies that align with their values."
The company currently has agents in Danbury and Bristol with new agents coming on board in New Haven and Torrington. The brokerage was officially licensed on July 28, 2018 and is now recruiting real estate agents throughout Connecticut that want to live their life with passion and embrace a career with meaning. Connecticut Real Estate Brokerage serves the residential, commercial and investment segments of the market.
The corporate offices are in a Victorian Home in Thomaston that used to belong to Seth Thomas, the world-famous clock maker. They are located at 147 Elm Street. The company is now identifying 10 locations across the state for regional offices that will be called Connecticut Real Estate Centers. Each regional center will be 20,000-100,000 sf of shared office space dedicated to educating people about real estate, finance, healthy living and how to combine them all for better living. We plan to lease office space to complimentary companies.
Connecticut Real Estate Brokerage LLC is a member of the National Association of Realtors, The Connecticut Association of Realtors, The Litchfield County Board, The Greater Waterbury Board, The Greater Hartford Board of Realtors, and the SmartMLS. Schappert can be reached at 203-994-3950 www.ConnecticutRealEstate.Online/About-Us