Worldwide Food Texturants Market Projected to Grow at CAGR of 6.3% from 2018 to 2023
2018-08-04 12:00:00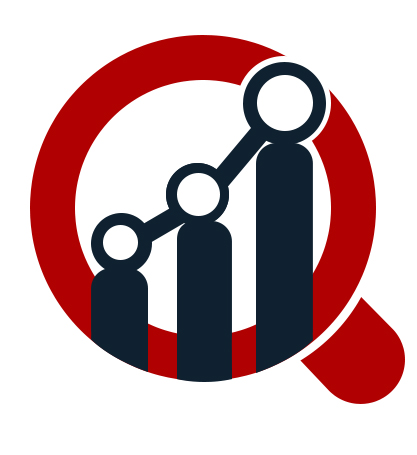 Pune, India -- 08/03/2018 -- Market Overview:
Food texturants are food additives that are used for improving the organoleptic properties of the food. Owning to consumers' escalating demand for food products with high sensory qualities, the demand for food texturants is experiencing a surge on a global platform. Rise in number of ingredients used in the production process of the food products is creating a need for food texturants in the global market. The common food texturants used in the food and beverage market include hydrocolloids, gums, stabilizers and others. These ingredients are widely used in various segments of the food industries such as bakery and confectionery, dairy and frozen desserts, beverages, oil and fats, sweet and savory snacks, meat products, and others.
Owing to growing demand for "on the go" convenience food and rising preference for specialized and customized food products, manufacturers' are identified to have high focus towards increasing the production capacity of food texturants. The demand for food thickeners for culinary purpose holds a prominent share in this market. Furthermore, increasing consumer's awareness about the availability of wide range of food ingredients in the market that can enhance the appearance of the end product, the sales of food stabilizers is witnessing high demand.
Changing lifestyle and evolving food consumption pattern is anticipated to enforce the food manufacturers to enhance their production capacity. The manufacturers are strategizing on strengthening their product portfolio and have a strong foothold in the market. Food texturants demand will grow at a progressive rate in the developing nations as the emerging economies such as India, China and Brazil has a lot of room for growth. Furthermore, increasing demand for clean-labelled ingredients will further propel high growth of natural food ingredients including food texturants in the global market.
Receive a Sample Report @ https://www.marketresearchfuture.com/sample_request/5083
Latest Industry Updates:
Aug 2017- Ingredion launched its new starch solution- Precisa 680 which has potential application in cheese, cultured products. Diverse application of starch in the food industry is witnessed to be the major reason behind the company's product launch to generate high revenue.
June 2017- DuPont Nutrition & Health (DuPont) has launched stabilizer for plant based beverages. The product has improved functionality at low cost.
Dec 2016 – In order to suffice the growing need for food stabilizers from the food industry, gum emulsifier made from acacia trees got launched in the U.K. Significantly vital property of high solubility and low calorific value of the gum is anticipated to attract the attention of mass consumers' towards the product line.
June 2016- TIC Gums developed a hydrocolloid fibre portfolio to help the formulators looking towards increasing their fibre content of fortified food and beverages.
Competitive Analysis:
Food texturants market offers huge growth opportunities for the industrial players. The market is fragmented and marked by the presence of several large and small scale vendors. Market players are pouring in million dollars for product innovation. Improvement in food processing technology, product innovation and launch of organic/natural stabilizers remain the central focus of the companies. Most of the industrial players are diversifying and augmenting their capacities based on strategic product positioning and target audience.
With manufacturers aiming to capture a considerable share of the market segment as early as possible, they are competing and experimenting with various advantage points from both supply and demand side. Industrial players are relying on strategic new product launch and high R&D investments to capture the growth opportunity. The key market players profiled in food texturants are Archer Daniels Midland Company (U.S.), Kerry Group PLC (Ireland), Cargill Incorporated (U.S.), DuPont Nutrition & Health (Denmark), AJINOMOTO (Japan), INGREDION INCORPORATED (U.S.), Tate & Lyle PLC. (U.K.) among many others.
Market Segments:
The global food texturants market has been divided into type, application, and region.
On The Basis Of Type: Hydrocolloids, Gums, Stabilizers, and Others
On The Basis Of Application: Bakery and Confectionery, Dairy and Frozen Desserts, Beverages, Oil and Fats, Sweet and Savory Snacks, Meat Products, and Others
On The Basis Of Region: North America, Europe, Asia Pacific, and ROW.
Access Report Details @ https://www.marketresearchfuture.com/reports/food-texturants-market-5083
Regional Analysis:
The global food texturants market is segmented into North America, Europe, APAC, and Rest of the World (RoW). Global Food texturants market is highly dominated by Europe followed by North America. Huge demand for processed & ready to eat meals along with growing inclination towards food additives is driving the European food texturants market. In North America, the U.S. and Canada are identified to be the prominent markets. Asia Pacific is the fastest growing market over the review period in which the developing countries such as China and India are the major contributors.